Writing Goals is a labour of love ♥ from Paula Wynne's passion for writing resources
Paula's initial career was as an award-winning publicist, marketer and freelance writer.
When Paula and her husband, Ken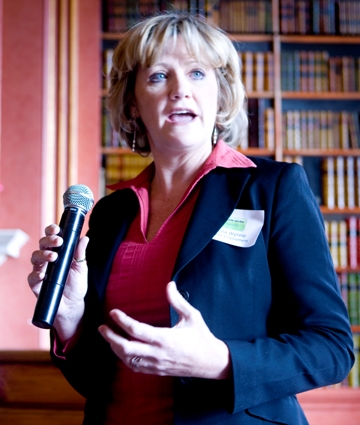 Sheridan, moved to Guadalhorce Valley in Andalusia, Spain, the view from her new home took her breath away and gave birth to the fictional location for The Grotto's Secret, her first novel. Paula applied all her experience and marketing skills to the novel, which became a bestseller.
As well as working on the next title in her fiction series, Paula now focuses her expertise on helping other authors to be successful. She created a 'Joint Mailing Promotion Program for Authors' that has helped hundreds of authors get the word out about their books.
Paula's also written a series of Writers' Resource Guides: Pimp My Fiction, 101 Writers' Scene Settings and A~Z Writers' Character Quirks. Paula's two business books are: Create A Successful Website and Pimp My Site. She is the editor of Book Luver and iHubbub's home business magazine.
When she is not 'head-down' focusing on writing, Paula also speaks at seminars and through media outlets across the UK, including BBC Radio, Sky News, The Independent, The Guardian, Red Magazine and Start Your Own Business. She's been featured on numerous TV Show including the morning breakfast shows.social sharing platform for readers to share books you luv.
Paula recently launched The Page Turner Awards to give writers and authors to get their creative work discovered by experts from the literary world and LA film scouts.