To help screenwriters to prepare for the 2022 Screenplay Award, or for entering any other awards, we have three screenplay experts who will give you a constructive critique on your screenplay.
We have three screenplay experts just waiting to see your screenplay and television scripts. They will help any aspiring screenwriter to bump up their work to the next level with an expert critique. Check out what screenplay critiques we have to offer screenwriters.
Screenplay Experts
Jennifer Storm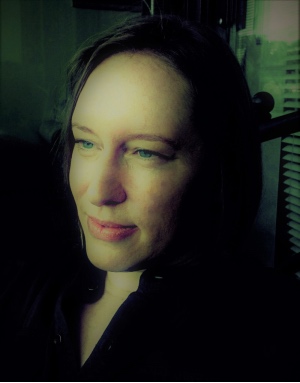 As a Master of Arts in Screenwriting for Film and Television, Jennifer Storm is the founder and Senior Consultant of Script Aid. She critiques screenplays on formatting, writing style, originality, structure, plot, characterization, dialogue, visual realization, genre, as well as audience appeal and marketability.

Jennifer's teaching and consulting experience (in a wide range of disciplines) means she is fully experienced to help writers and authors of novel format to get closer to accomplishing their goal of adapting a book to screenplay.
She is also a screenwriter who has experience with a multitude of genres and loves Horror. Next to being a writer, Jennifer also teach English, Creative Writing and Screenwriting and provides Script Consulting all over the world.
She is really passionate about it and every little success or advance from one of her clients or students brings her much joy and happiness.

Jennifer loves to ignite that spark in screenwriters, as to why they should be writing in the first place and also support them in honing and developing their screen writing skills and ideas successfully.
As a result, she has founded Script Aid to share her knowledge.
Glenn M. Benest
Benest is an award-winning writing screenwriter with seven produced screenplay credits.
His credits include two films that were made by acclaimed horrr director, Wes Craven. His independent film, HUNGRY HEARTS, was nominated for numerous awards at film festivals throughout the country and is being distributed internationally by Shoreline Entertainment. Mr. Benest is a celebrated lecturer and instructor and his professional screenwriting workshops have launched six feature films, including SCREAM and EVENT HORIZON.
His screenwriting workshops in Los Angeles have launched six films, including Scream and Event Horizon. He now teaches private consultations with writers from around the world.
Glenn's private workshops have launched numerous feature films including: Scream, Event Horizon, Andre, Teaching Mrs. Tingle, The Howling Reborn, Niloofar. Other former students have gone on to work on such series as: Jennifer Jones, Dexter, The Following, Vampire Diaries, Providence.
You can read more about Glenn and his scriptwriting courses at http://www.glennbenest.com/.
Stephen Hodges
Stephen is a LA Based Film Scout, Creative Producer and Development Executive.
His experience that ranges from a lead role inside the world's largest toy manufacturer to an entrepreneur running a production company creating diverse, original IP.
Some of his clients include Sony, Mercedes-Benz, Amgen Biotech, Warner Bros, and US Defence Department.
At Mattel, he produces multi-media events for some of the largest film franchises. At Magic Synapse, his original properties include "The Magic Poof," an award-winning children's series. His development slate includes reality, comedy and drama projects.
Respected as a versatile, energetic leader, he inspires teams and thrive in creative, high-pressure environments going above and beyond expectations to deliver winning solutions.
Stephen is dedicated to continuing to develop and create media that celebrates diversity and inspires audiences to see themselves.
Booking
To book any of these screenplay experts to critique your screenplay, please make your booking here.